Route & parking
Seeing as Belgium is near the center of Europe, taking the car is always an option to consider. If you're driving here from the UK, you can take the Eurotunnel.
Address
o2 Clinic
Ringlaan 51
2600 Berchem (Antwerp)
Belgium
Parking
If you're here for two hours or less, you can park in our street and set your parking disc. If you forgot your parking disc, you can borrow one at our reception.
If you're here for more than two hours you can park your car for free for an unlimited amount of time around the clinic in the zone within the pink frame right below.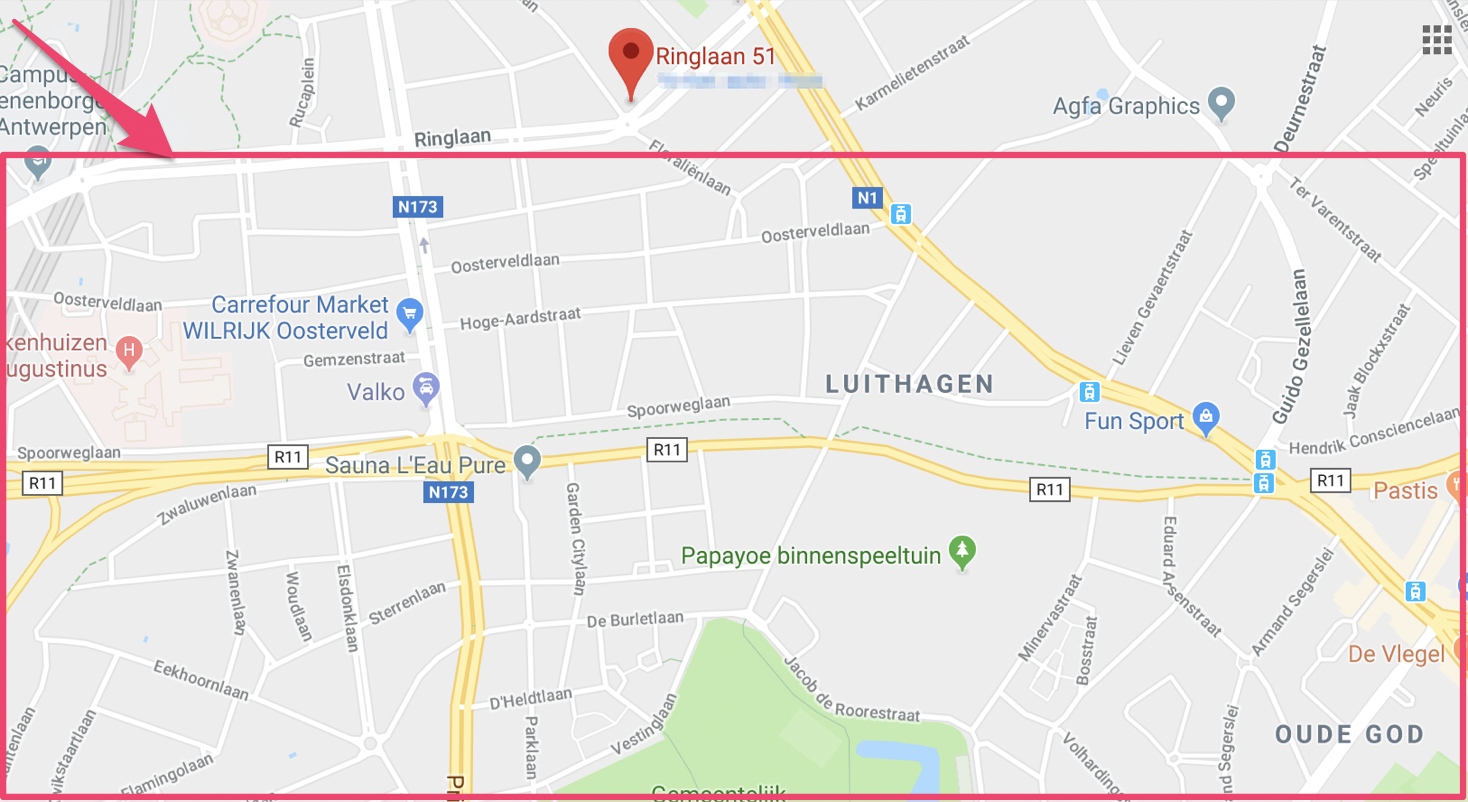 Where can I park my car for free?
We are doing our very best to keep this information up-to-date. In case you see anything that no longer seems accurate, or in case you have a question, please fill out the form below.